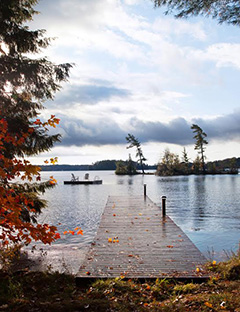 About - general info about Logpointe Housekeeping Cottages.
Accommodation / Rates - info about the cottages, rates and booking requirements.
Specials & Packages - seasonal getaways and last minutes cottage deals.
Gallery - photos of the lake, the cottages and activities.
Recreation & Activities - at Logpointe Housekeeping Cottage and in the area.
FAQ's - what to bring, check-in and check-out time and other questions.
Contact - mailing address, phone number, resort location and local weather.